Orlando is a city in Florida, USA. It is nicknamed "the City Beautiful". Tourism industry is the main source of economy. Orlando is home to Walt Disney World, Fun Spot America, Legoland, Universal Orlando, and SeaWorld Orlando. Downtown Orlando is the heart of central Florida. It includes entertainment centers, art galleries, theaters, shopping malls, parks, etc. Orlando's top attractions are the pillar of the tourism industry 
OrlandoEscape is a premier online site for all information related to visiting Orlando. They list useful information on Florida-based tourism businesses. The site has complete details about Orlando city regarding, good restaurants, things to do in the city, hotels to stay, shopping sites, spas, day trip packages, etc. They will also provide a nice Disneyworld map to explore all water parks, theme parks, and the entire Disney World, which is huge and confusing. Travelers and tourists can take the virtual tour of Disneyworld before actually visiting the wonderful place.
Many people look for information on towns and popular cities near me when they visit Orlando, so that they can make the most out of their holidays.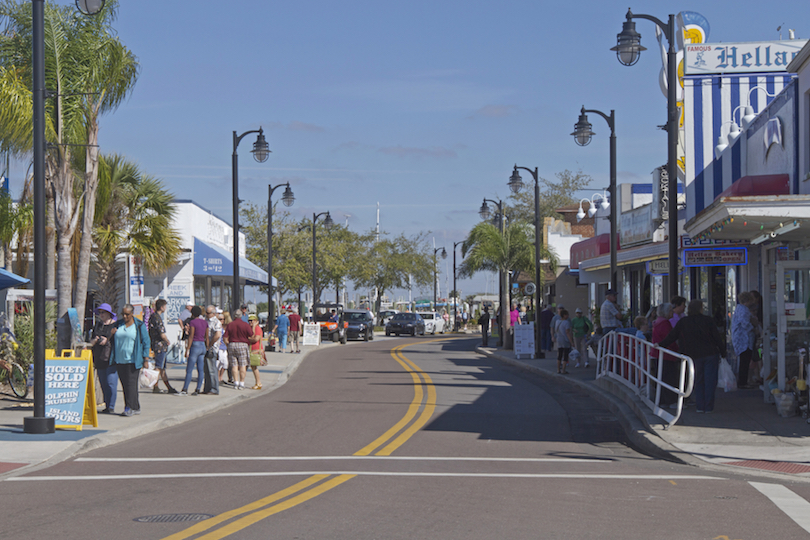 Towns near Orlando
When visitors land in the city, most of them move straight to the heart of the city to enjoy day and nightlife. However, there are some truly spectacular towns on the east, center, and west coast of the city. These towns too give a taste of local life and the culture around which the city revolves. 
Sanford is known for its Lake Monroe where you can go fishing or a dinner cruise. 

Winter Park is known for its greenery and museums. It is a great place to know the locals and their culture well. 

Winter Garden is known for its Saturday local farmer's market, museums, parks, and famous historic Garden Theater. 

Mount Dora hides a history of 100 years and is also known as the Bass Fishing Capital of the World because it is surrounded by

Lake Dora

and Lake Eustis. 

Deland is popular for its museums, parks, good food and award-winning restaurants, and boutiques. 

Kissimmee is right outside the door of the Disney World and also contains attractions like Old Town, Fun Spot America, and parks. 

Celebration was built by Disney which has small-town American style convenience. You can shop, dine and entertain yourself. 

College Park is all about boutiques, restaurants, and small businesses. It gives an urban vibe with a small-town style. 
Best and Worst Time to Visit Orlando
When most of the Northern hemisphere cities are planning to overcome the winter storm and snowy roads, Orlando is enjoying the best weather of the year. The winter of Central Florida has clear skies, mild temperature, and the lowest rainfall. The awesome Orlando temperature during winters is what attracts most visitors.  
The best time to visit Orlando is between October-December. The weather is pleasant, warm rainfall is fewer with lesser thunderstorms. During this period visitor enjoy indoor and outdoor activities altogether. The worst time to visit Orlando is during June-August. You can experience maximum rainfall during this period and sometimes you can also experience hurricanes. 
If you visit during summers, carry a lot of sunscreens, sunglasses, water to avoid dehydration and heatstroke. Always follow the local weather alerts during rainfall, to avoid hurricanes and sudden thunderstorms.