Put-in-Bay is a charming village located on South Bass Island. It is known among the masses for its festive nightlife. Put-in-Bay is only accessible by boat or plane. It is located in the Midwestern side of the heart of the tourist-friendly vacationland, Ohio. Around 750,000 visitors arrive at Put-in-Bay every year.
PIB leads a double life. During the daytime, the personality of the village is friendly and peaceful. Tourists walk on nature's trail and kids can go free fishing. Couples and family can shop around in the local market along with taking a historical tour. However, at night, the island adapts party-loving persona. The ferry ride to Delaware Avenue gives you a taste of nightlife.
Put-in-Bay is one of the most visited villages of Lake Erie's islands. The island draws a mixed crowd of family, friends, couples, and singles, young and old. The place can be calm for senior citizens and crazy for youngsters. However, you just don't need to worry about kids. PIB has something for every age group. Even kids can enjoy themselves to the fullest. Mentioned below are some of the exciting activities kids would love at PIB –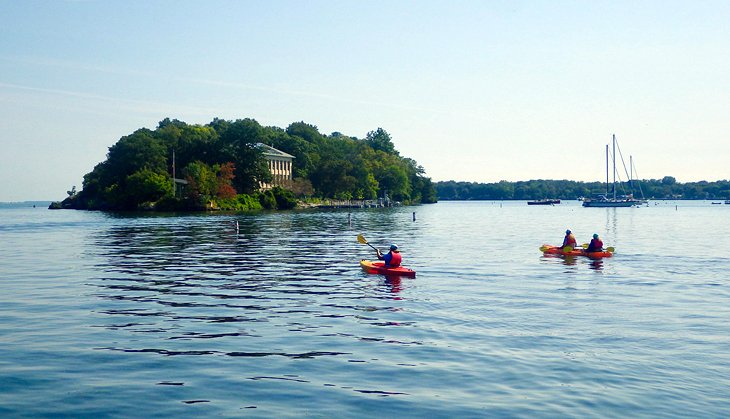 Perry's Cave Rock Wall and Family Fun Center. It consists of a cave that is 52 ft below the surface, a wall of 25 ft. which can be climbed by anyone over 50 pounds, and an antique car museum.
Lake Erie Island Nature and Wildlife Centre preserve the natural wonder of the wildlife center. There exhibitions and events held to teach the younger generation how to save the environment and there are some summer activities for kids as well.
You can play golf with your kids at the War of Miniature 18 Holes Golf Course at Family Fun Center and Perry's Cave. It is the only mini golf on the islands and you can learn about the war of 1812 while enjoying golf.
Your kids can horse ride and play in the pool at the Adventure Bay Amusement Park. It is one of the main PIB attractions.
Go-karting at the PIB Raceway where the little cars can zoom up to 50 miles per hour. Any age group can enjoy this ride so no driving license is required.
Kimberly's Carousel was opened in 1917 and since then it has been entertaining kids with roller coasters, trains, and carousels.
The best way to begin the trip is by enjoying a ferry ride with kids. They will love the ride while watching the sea closely. You can always book a golf cart beforehand online. You can get a lower rate for hotels at Put-in-Bay and rent a golf cart overnight. Most online booking sites will give you complete details of all events happening all around the year. They will also provide the list of best restaurant attractions, bars, monuments, and other activities.
Put-in-Bay is a summer resort and recreational destination. Enjoy your stay in the best resort and enjoy seaside delicacies in the best restaurants. Whether you come alone r with family, PIB has everything for all age groups. Just hire a golf cart and take a ride of the South Bass Island and enjoy the nature.