Hiking – did you just felt a spurt of blood and fury after listening to this word?  Hiking at Inca Trail is certainly amongst one of those adventures which will bring you an everlasting memory.
Read on further to get a complete guide on hiking the Inca Trail:
The Inca Trail is a specific hiking Path situated in Peru. It begins from the Sacred Valley to the ruins of Machu Picchu. This is very renowned as it is the only hike that allows the tourists to walk through the Machu Picchu National Park.
"Every man can transform the world from one of monotony and drabness to one of excitement and adventure." – Irving Wallace. This stands exactly true in terms of hiking.
One of the intriguing elements of this hike is that you need to take permission from any licensed tour operator. Only then you can join the hiking activity. This is done to limit the visitors and maintain the natural beauty of the place. Moreover, people of all ages can enjoy this extraordinary hike.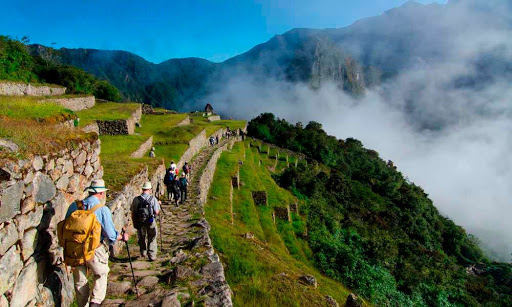 When Do You Need To Book Your Tickets?
To put the brakes on the deterioration inflicted by tourism, the entrance of Machu Picchu is has been limited to 6,534 individuals every day. It has been allocated in morning tickets and afternoon tickets.
Well, that might look like a lot of entries. But you must know that the tickets are sold out very quickly, at least a month prior to the hike. Make sure that you don't miss out on this and book your tickets early!
What Are The Type Bookings Available For A Hike?
There is 2 days and 4 days hike. The 4 days hike is much more difficult.
The hike is welcomed to one and all. All you need is the capacity to carry a backpack and do the hiking activity at an altitude. The days and nights are divided into different activities and specified camps. You can choose from a private hike or a group hike.
One of the amazing things about this hike is that it is one direction. It begins in the sacred valley. It cannot be reversed.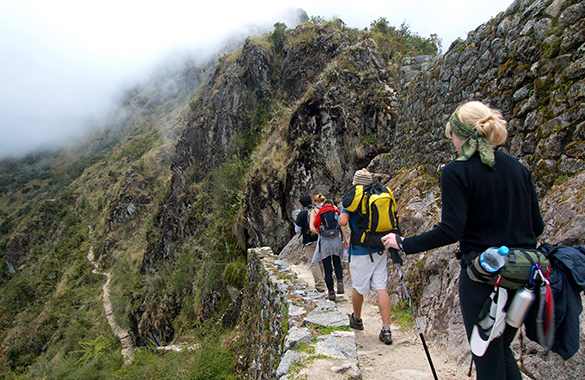 Things Which You Need To Be Prepared About:
A complete guide on hiking the Inca Trail regarding health, time and packing has been covered which you need to do.
Variation in Cost – All the activities in the hike have the same cost be it ticket, trains, or buses. The only variation comes from the porters provided. The size of your group and guide also alters the overall expenses.
Difficulty Level – the altitude combined with the rugged terrain and oxygen devoid atmosphere can result in slow progression. The stone steps are uneven and the paths have rough cobbles.
Time To Relax Before Commencing the Hike – the experienced hikers are skilled enough to carry out this activity. The inexperienced and ages of individuals can have difficulty.
You need to reach Cusco at least one day prior to the hiking day. This implies especially if you are vulnerable to altitude sickness.
Adequately Packed – your backpack should not be over packed. You certainly do not want you to carry heavy luggage on your back and end up feeling harassed unnecessarily. You also need to have a very comfortable pair of shoes. The wrong footwear can completely ruin your experience. Always remember this.
What Do You Need To Make A Reservation?
You can choose a plan of your choice. You can choose a group hike or a private one
You just need your pictures and passport to book a hike.
Hikers from all shapes and sizes can do hiking the Inca Trail. If you are passionate enough to live up to your decisions, pack your bags and get ready for this adventure. Happy Hiking!!